Proprietor & Company Director.
Rob set up Elite Chauffeurs in 2014.
With over 20 years previous experience in the logistics & distribution industry, First class customers service skills, and vast driving knowledge of the UK & Europe.
Rob is always surpassing, customer expectations.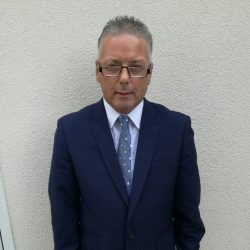 Andy joined the company in 2014, with a wealth of local and national geographical knowledge due to many years of coach driving before his career change, Andy will make sure your journey is a pleasant one.
Edna started working with Elite Chauffeurs in 2014, She is a highly respected member of the team with exceptional customer service skills.
Alec has been with the company since 2014 and has over 27 years in the industry. He started his career as a taxi driver and then moved on to Chauffeur work.