Proprietor
Rob set up Elite Chauffeurs in 2013.
With over 20 years previous experience in the logistics & distribution industry.  First class customers service skills, and vast driving knowledge of the UK & Europe.
Rob is always surpassing customer expectations.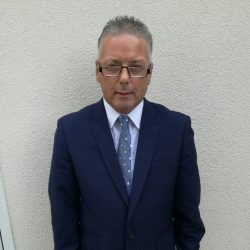 Andy joined the company in 2014, with a wealth of local and national geographical knowledge due to many years of coach driving before his career change, Andy will make sure your journey is a pleasant one.
Edna started working with Elite Chauffeurs in 2014, She is a highly respected member of the team with exceptional customer service skills.
Andrea joined the company in 2013. She has a wealth of knowledge spanning back over 30 years in the industry making her a conscientious and courteous part of the team.